Have you liked our Facebook page?
The AUC Facebook Page is a great resource to keep informed of what's going on in our community in Edinburgh and around the globe. You can also use it to contact us if you have any questions about Augustine United Church such as how to join our online Sunday Worship or to find out what is going on throughout the week.
We publish new content to the page weekly which includes short meditations, music, and images to breathe more deeply, remember the bigger picture, and look for God's presence in the midst of life.
If you would like to be notified of when we add new content to the Facebook page, please "like" it by clicking the ???? Like button on the header of the page, as shown in the image above. Alternatively, you can use the Like button below (you will be prompted to log in to Facebook if you are not already logged in).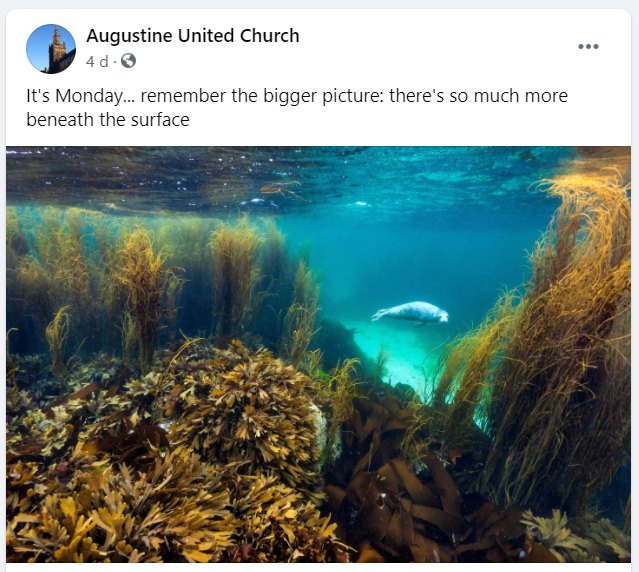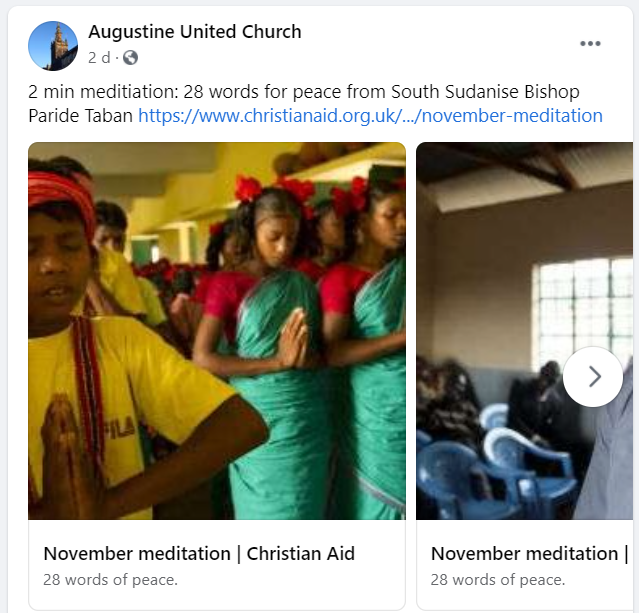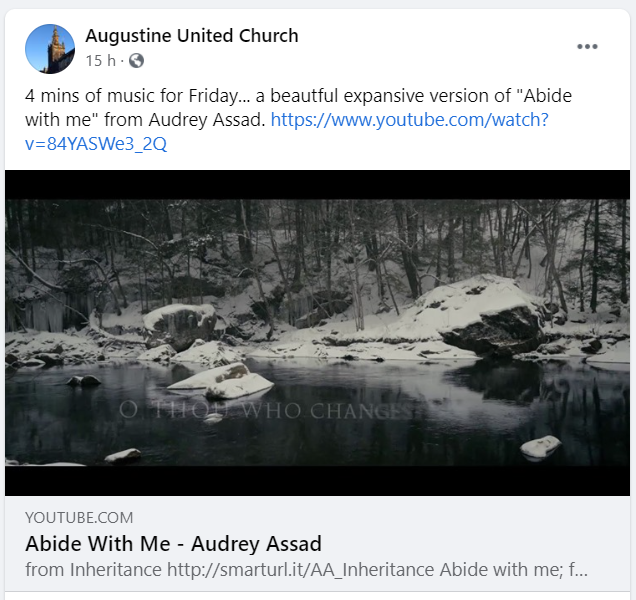 Tuesday: Local News

Thursday: Global peace & justice stories and campaigns.

Saturday: Reminder of the service on Sunday

Sunday: Online Worship