At AUC we celebrate naming ceremonies, baptisms, funerals, weddings and other stages of life. We are delighted to be able to offer weddings to any couple regardless of their gender identities.
Funerals
Losing loved ones is hard. Having a ceremony to mark their life and their passing can be very important in helping us to accept our loss. Our Ministers of Word & Sacrament are very experienced in working with loved ones to craft meaningful ceremonies to mark the ending of life, and would be glad to work with you if they are able. In the first instance please email Fiona, minister@augustine.org.uk, or phone 07552162717.
Leaving notes about how you want your funeral to be conducted can be of great help and comfort to people bereaved. If you would like to make your wishes about your funeral known to your friends, family and the Church, this form may be used: Funeral Preferences Form
Here is some useful information from the Scottish Government on what to do when someone dies: https://www.mygov.scot/when-someone-dies.
Christenings & Baptisms
At Augustine we facilitate everything from infant baptism to adult submersion, recognising the many Christian ways can formally join God's family.
Do consider taking our membership course if you're thinking of being baptised. You can also consider whether you would like the baptism during a worship service and get in touch with our minister Rev Fiona Bennett.
Weddings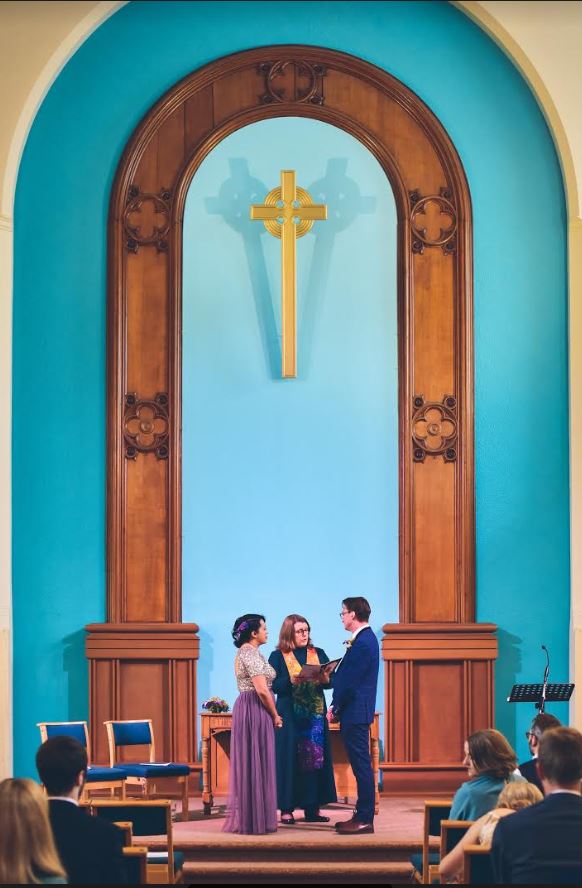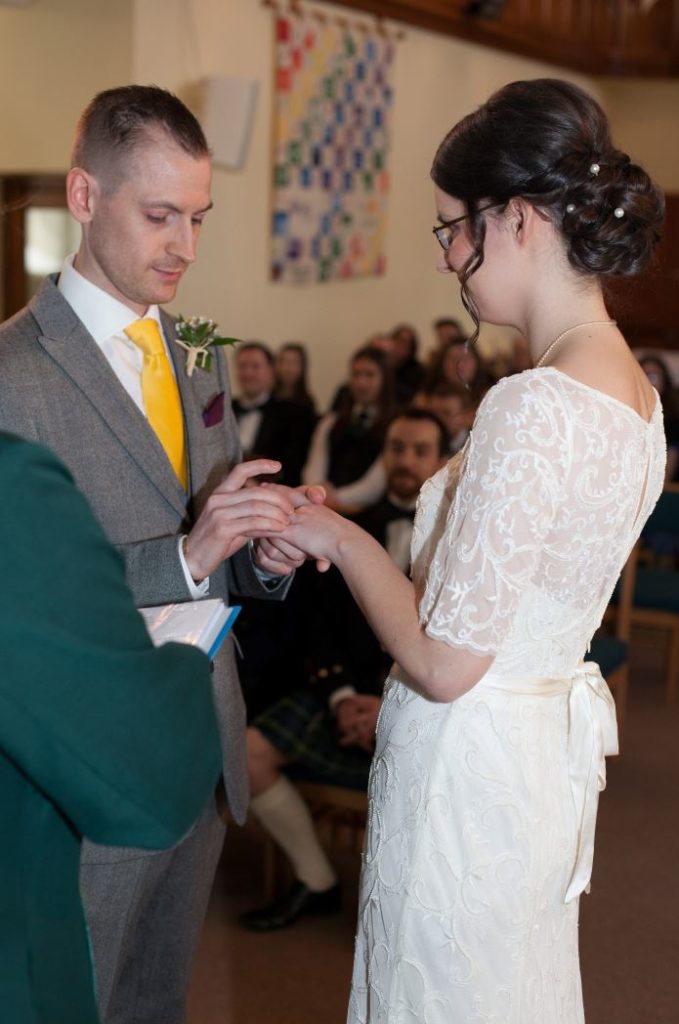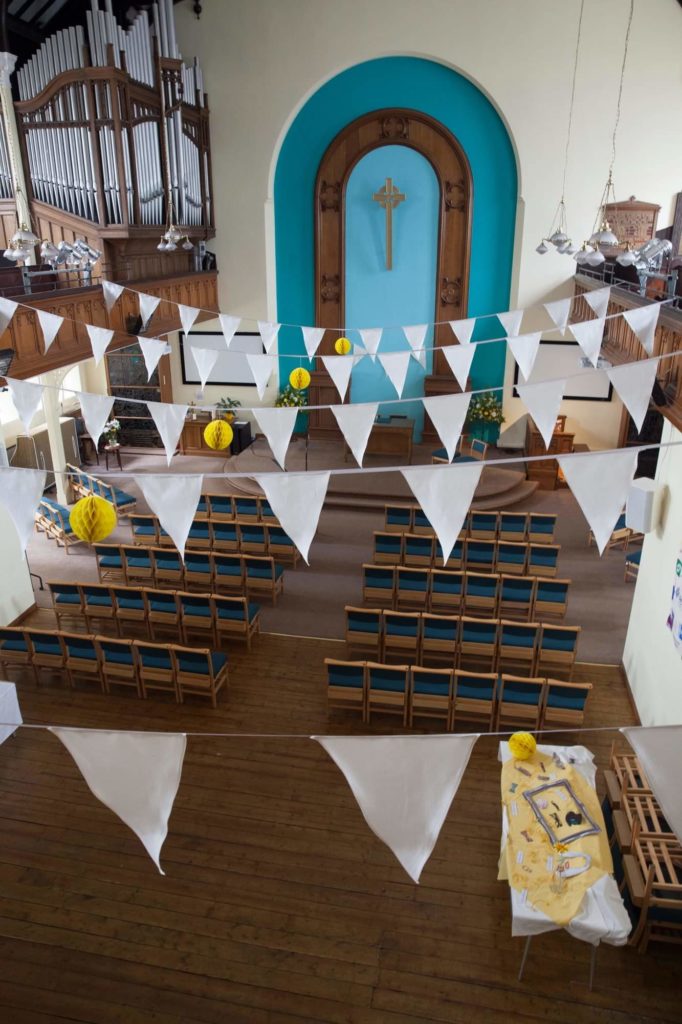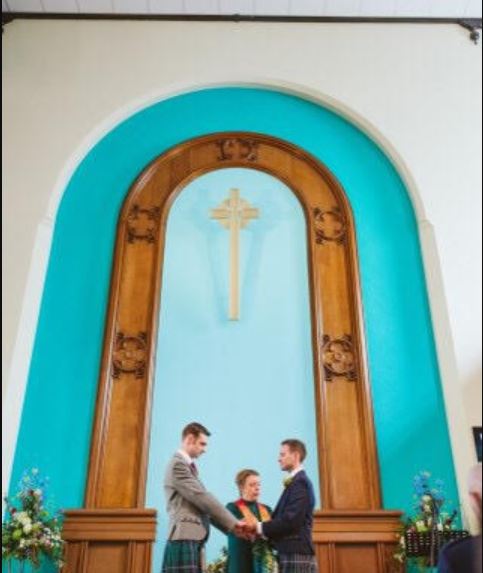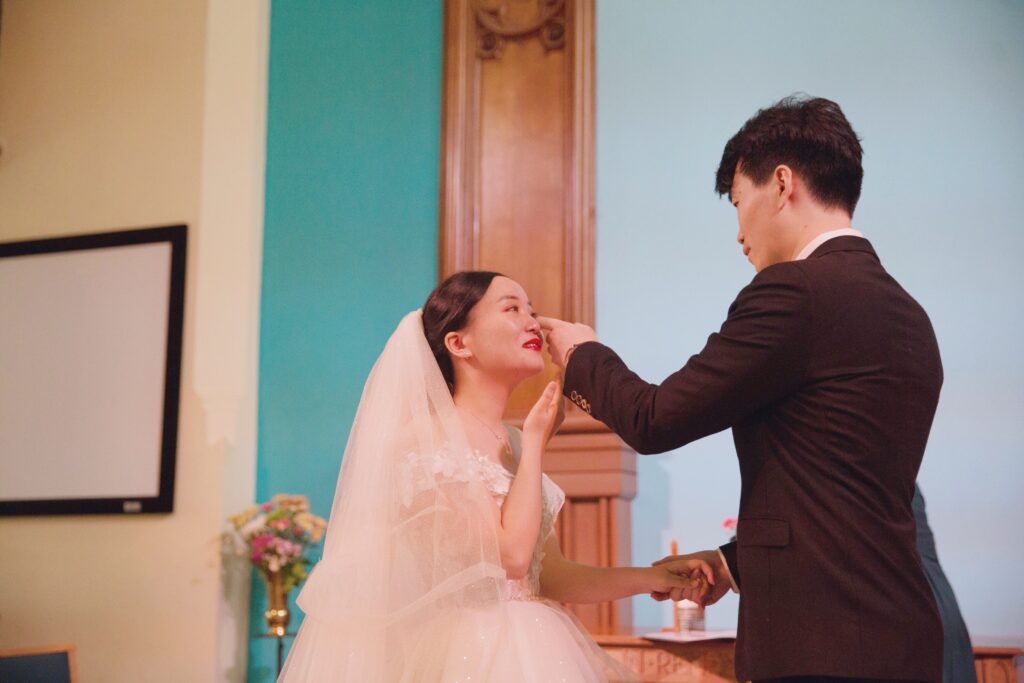 We have a Wedding Preparation document and an Inclusive Wedding Liturgy complied by our minister Rev Fiona Bennett. If you are interested in being married by one of our clergy, in our church building or elsewhere, please contact our church administrator.