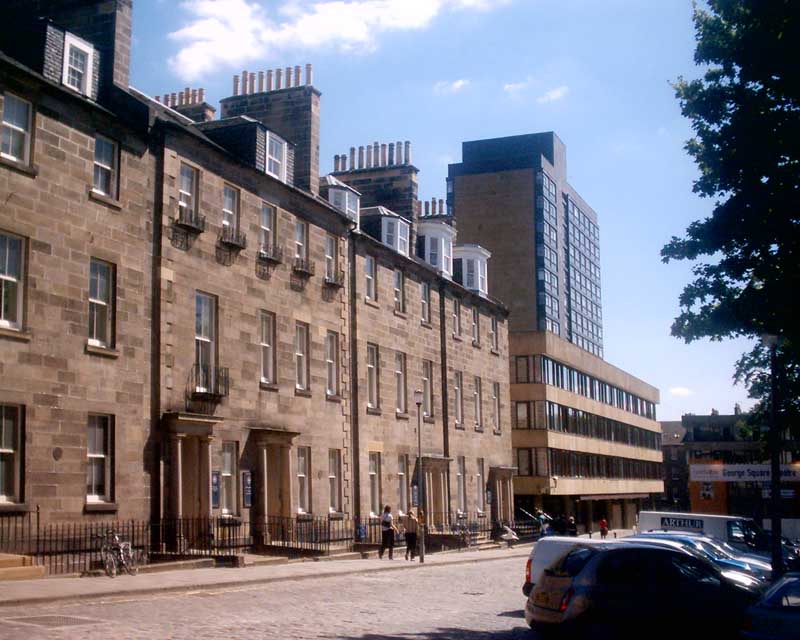 Stop 2 – George Square
In Edinburgh's George Square, we are surrounded by buildings belonging to the city's oldest university. In 2017-to-18, there were over 50 per cent more female students enrolled at the University of Edinburgh than male students.[1]
We take for granted that women and men have equal access to education at all levels, but this hasn't always been the case. Indeed, it's a relatively recent phenomenon – though there have always been those who have pushed the cause of education for girls and women.
In Scotland, many of us take for granted that women and men have equal access to education at all levels, but this hasn't always been the case. It's a relatively recent phenomenon – though in Edinburgh there have long been those who have pushed the cause of education for girls and women.
For example, there is the well-regarded Mary Erskine School, whose beginnings lie in a "Maiden Hospital" funded in the 17th century by Mary Erskine, a widow and successful businesswoman.
Mary Erskine donated money to establish a girls' school in the Cowgate (for "daughters of impoverished burgesses"), and the Merchant Maiden Hospital was founded in June 1694. Mary continued to fund the development of female education[2], both in her lifetime and from bequests following her death in 1707.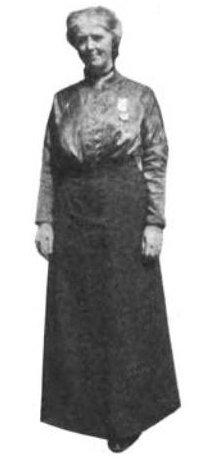 At the tail-end of the 19th century, Jessie Chrystal Macmillan (right) became the first female science graduate from the University of Edinburgh. She went on to become a Liberal politician, barrister, feminist and pacifist.[3]
But our main "education story" is that of Elizabeth Wiskemann, who was born in 1901 and is remembered as a journalist, academic and war hero. In 1958, she became the very first female professor at the University of Edinburgh. She became known not only for her own lectures but for inviting national and international experts to lead discussion groups on issues of the day.
As a journalist working in Berlin, Elizabeth had been one of the very first commentators to warn about the dangers of fascism and the rise of the Nazi party. She was expelled from Germany by the Gestapo in 1936, and spent most of the war working as a spy. Though she was posted as a press attaché in Switzerland, she was in fact gathering intelligence from Germany and occupied Europe.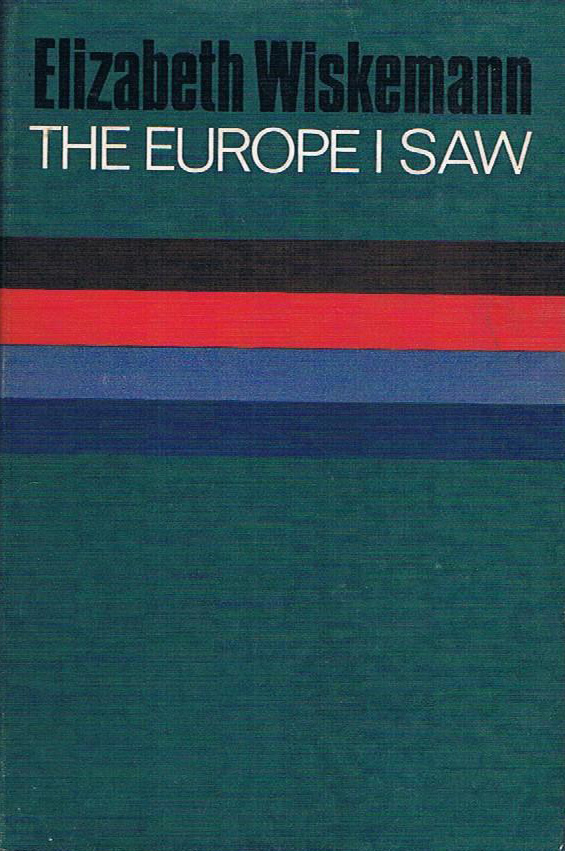 In 1944, British Intelligence realised that Hungarian Jews were being transported to Auschwitz. Elizabeth asked that the Allies bomb railway lines in order to stop the transportations, but her request was turned down due to limited resources. So, she came up with a plan. She sent an unencrypted telegram to the Foreign Office, which deliberately included the addresses of a number of Hungarian government officials with the power to stop the exodus. Elizabeth suggested these locations be bombed.
She knew that the Hungarian authorities would read this telegram. When, coincidently, several of the buildings listed were hit in a US raid, the Hungarian government thought Elizabeth's suggestion was being acted upon and stopped deportation.
In her later career as a journalist and academic, Elizabeth Wiskemann, who died in 1971, wrote about the Europe she had seen and the rise of fascism, exploring the roots of European conflict. It was because of this work that she was appointed to the Montague Burton Chair of International Relations in 1958.
REFLECTION
One of the United Nations Sustainable Development Goals aims to "ensure inclusive and equitable quality education and promote lifelong learning opportunities for all". However, in the world today, there are 796 million illiterate people, and two-thirds of them are women. Just 39 percent of girls from rural communities attend secondary school; yet we know that access to education and opportunity changes whole ways of life.
The presence of women in Jesus's group of early followers was both surprising and radical. The conversion of the merchant Lydia by St Paul is an important moment in the development of the early Christian communities. Yet male figures dominate our biblical narratives as they do modern society.
Is it your experience that women still have to push hard to break through the proverbial glass ceiling, in our public and business institutions, and in our churches too? In Scotland, we have begun to understand a little better how educational opportunities and female role models such as Jessie Macmillan and Elizabeth Wiskemann have made a significant impact on the lives of women beyond their own communities. If this is true of our tiny, northern nation of Scotland, how may this realisation be shared more widely around the globe?
Click here for further information.
---
[1]
Annual review of student numbers
[2]
Our Heritage – Erskine Stewart's Melville Schools
[3]
In 1908, Chrystal became the first woman to plead a case before the House of Lords. She had taken the University to court because it refused to allow women graduates to exercise their right as members of the University's General Council to vote on the Member of Parliament who would represent the university seat – she was referred to as a "modern Portia". The case failed, but attracted international publicity.