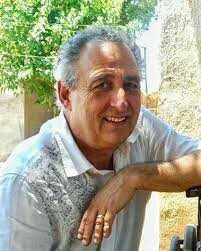 By Kathleen Ziffo (From Seeds February – March 2023)
Prior to studying for ordained ministry in the URC, the Revd William Young was worshipping and doing some pastoral work with AUC during our 2008 vacancy.
William (currently ministering in Washington DC) became friendly with Nigel Harper while getting printing work done at Nigel's business, and discovered that Nigel had travelled extensively in Africa, where he had become very conscious of Leprosy still blighting people's lives in Malawi.
Nigel had become friendly with Father Francis Kachere, whose mission worked with leprosy sufferers in Utale village. He wished to bring Fr. Kachere to Scotland to seek support, a visit which AUC eventually hosted.
Fr. Kachere spoke to our AUC members, and was taken to our Synod meeting where the young folk were so enthused that sufficient funds were raised to build a new Maize Mill back in Utale. This gave employment to people who were stigmatized and deprived of making their own living. 'Our' Doris was initially involved in supporting the work of the charity.
Nigel also contacted various civic organisations within Scotland, around the time the Scotland/Malawi Partnership was being founded, acquiring more funding to eventually expand the work in that area of Malawi and into neighbouring countries of Tanzania and Zambia.
Thus, the LUV+ Charity was formed. It stands for Love in Utale Village.
In 2009, Nigel persuaded William to run the London Marathon on behalf of LUV+. William says: 'Nigel was like my manager/ coach, calling me frequently, making sure I was training and eating right. He made me feel like I was in training for the Olympics!' 'Again, the people of God came through as we raised money for the charity—the United Reformed Church, Edinburgh Festival Chorus, and folks connected to LUV+ were all a source of inspiration and we surpassed our fundraising goal before running day.'
'The day of the marathon, Elihud Kipchoge beat me by four hours! But Nigel met me at the finish line.'
Very sadly, Nigel, a man in middle-age but asthmatic from childhood, died last July following Covid hospitalisation and then a further chest illness.
William says: 'From what was supposed to be a simple business transaction, Nigel and I built bridges. He was not devoutly religious, yet I always recall the encounters of Jesus with people of different culture but with whom he shared a mindset: "You are not far from the kin-dom of God."'
'Nigel was never far from the kin-dom. Rest in Power, good brother.'