By Pat Tweedie (From Seeds September – October 2022)
Private chef, cookery campaigner and AUC member Pat Tweedie is passionate about eating well even when money is tight. Pat is going to share some of her best ideas for budget-friendly meals here in Seeds, including tips for making the most of your food. This month, it's all about courgettes.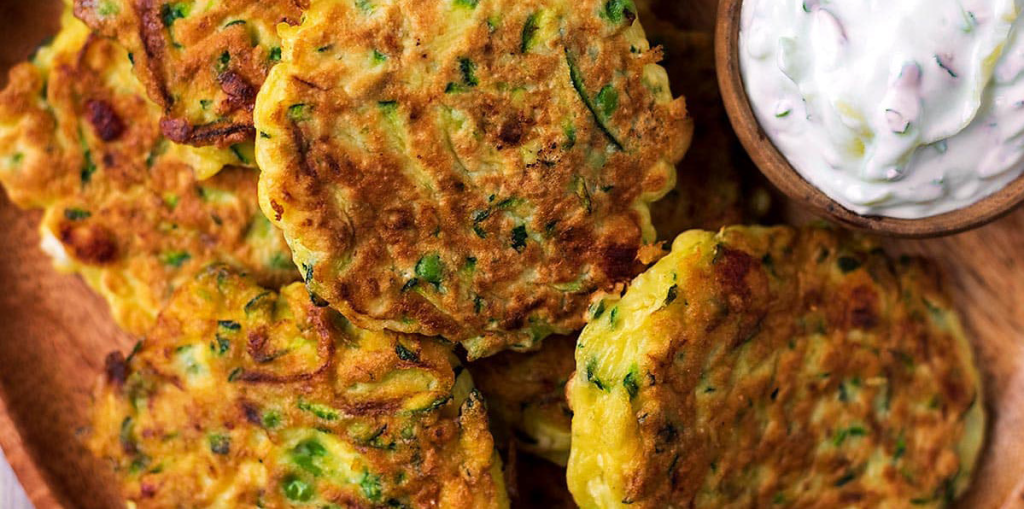 Courgette Fritters
INGREDIENTS
(makes 6)
1 tin of tuna in sunflower oil
1 courgette grated
1 egg beaten
2 measures of bread crumbs (see tips below)
salt and pepper to taste
TO MAKE
Drain the oil from the tuna and reserve.
Put the tuna a medium sized bowl; add courgette, egg and breadcrumbs.
Season with salt and pepper.
Mix.
With your hands, separate the mixture into 6 equal parts. Shape into rounds then flatten.
Heat the reserved oil from the tuna and cook gently for 4 mins each side.
Serve with a simple salad in a bun.
COST
Approximate £1.40
TOP TIPS
If the mix is too wet add some more breadcrumbs; if too dry, add some more egg.
Breadcrumbs. I freeze individual slices of leftover bread. This makes it easier to defrost for toast etc., Frozen bread is easy to grate or to blitz in a food processor. Measures for this recipe are done by using the clean tuna can as a measuring device.
If you are not a fan of courgettes, replace with a grated carrot or some sweetcorn.
This recipe works very well for bulk preparation. Make up batches and then freeze with greaseproof paper separating the layers. These can be cooked in the oven but only if you are using the oven for something else. The most energy efficient method is on the hob.
Batch cooking is a great way to save time and money especially as tins of tuna are regularly on special offer.