By Denis Mallon (From Seeds October 2021)
Since the 18th century Age of Enlightenment, Western society has dreamt of unfettered libertarianism.
But with a mental health crisis, increasing inequality, and over-consumption – that drives debt and fuels the climate emergency – is a focus on individual freedom a blessing or a curse?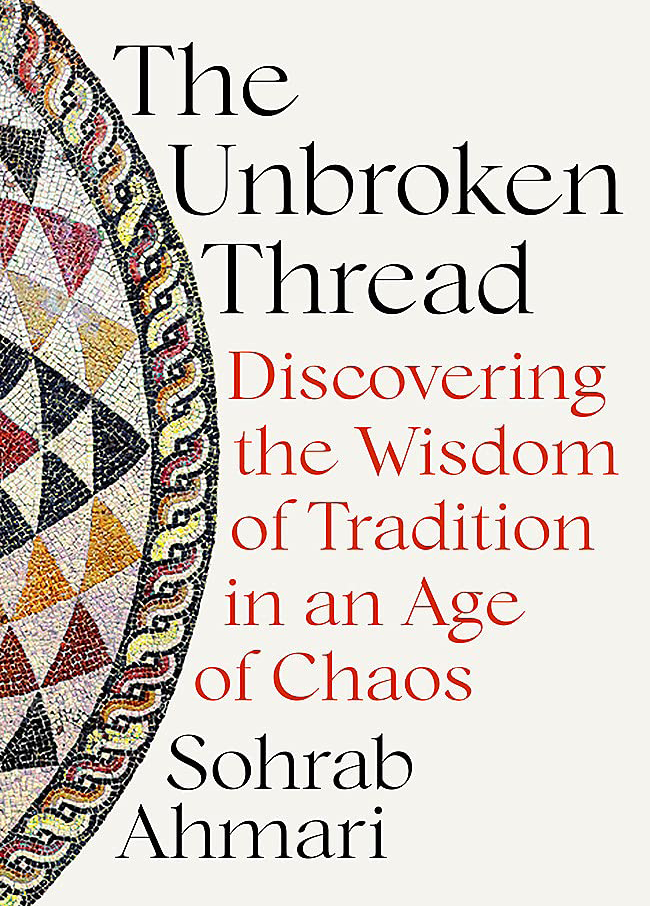 The Unbroken Thread sees Sohrab Ahmiri, opinions editor for the New York Post, making the case that our search for meaning should come from traditional ideals. An Iranian-American and recent convert from atheism to Catholicism, Ahmiri certainly has a unique perspective.
Ahmiri starts by focusing on his young son, and pictures the kind of world that he might grow into, complete with fears for him and his generation.
Taking 12 big questions, from 'Can you be spiritual without being religious?' to 'Is sex a private matter?', The Unbroken Thread explores areas where seekers from non-faith backgrounds are often looking for answers.
Each chapter features a deep dive into the life of a historical figure, and discusses the question in the context of that person's life and work. As an example of 'How do you justify your life?', we hear the story of writer CS Lewis. 'Does God need politics?' is explored through a certain Augustine of Hippo (who our own church is named after).
Ahmiri has a flair for bringing these stories to life, and they are an effective way to frame the topics of discussion. The chapter 'Is God reasonable?', introducing us to the Italian philosopher Thomas Aquinas, made me examine my opinion of faith and reason in a whole new way.
Although the author offers a multicultural and metropolitan outlook, there are some areas where his traditional views will not connect with many liberal thinkers. To pick just one example, in the chapter 'What do you owe your body?', Ahmari takes aim at gender ideology in a way that reads as out-and-out transphobia.
This book is a well written, engaging read, helping to fill in gaps I have with theological heavyweights, as well as introducing me to new thinkers from history. A shame, then, that the author's particular worldview will feel a little too traditional to many.