(From Seeds Issue 97 – September 2020)
The Revd Brian Hudson Bailey, OBE, our minister from 1984 to 1996, was English by birth, Scots by adoption, and Afrikan at heart.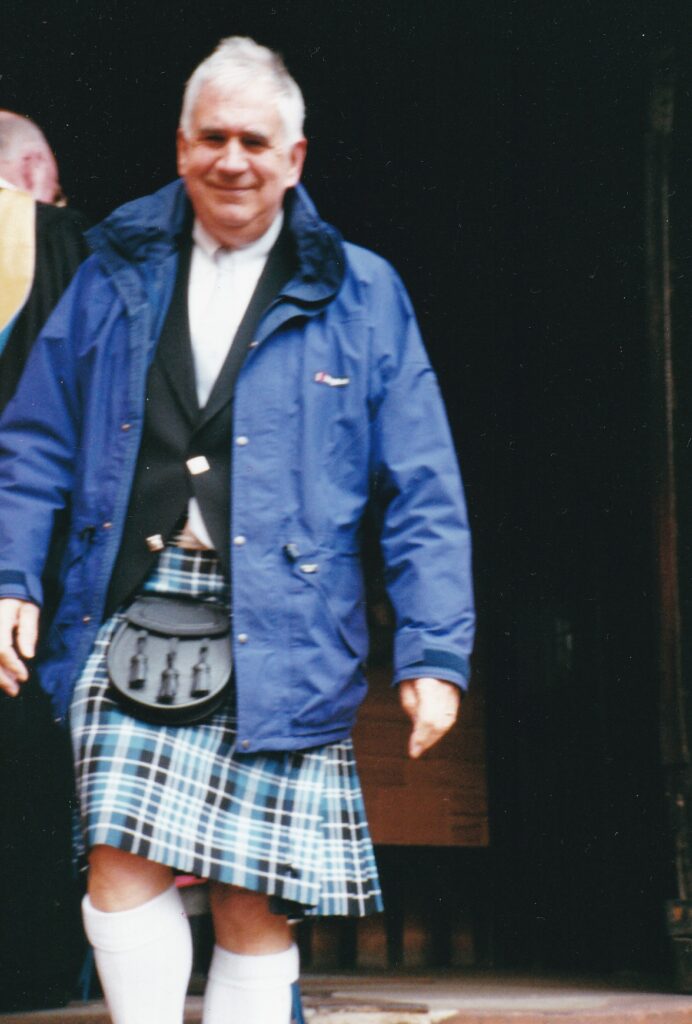 Born in Ashton-under-Lyne, Brian trained in industrial chemistry, but it was not long before he chose to enter Congregational Ministry, having already met his future wife Elly, who shared so much of his Christian belief.
Brian ministered in Stockport before he began a 21year connection with the London Missionary Society, which later became the Council for World Mission (CWM).
After children John and Catherine arrived, the Baileys set off for what is now Botswana. Brian had a real rapport with Africa and its people; he was kind, humble and always took time to listen, and recognised the value of the contributions 'ordinary' local people made as Christians – whether to
church life, the local community, their country's government. He was embraced by the local indigenous community, accepting the duties and honour of becoming the first Mayor of Francistown. His OBE in 1973 was for 'services to the Church and the community'.
Returning to London after 11 years, Brian joined the CWM Secretariat, helping CWM become a mission organisation in which reciprocal ministry is practised – not just 'us' 'going to them'. Already known to members of this congregation, Brian succeeded Norman McPherson as minister in August
1984.
So many of Augustine's major changes took place during his ministry, including the union with Dalkeith Road URC in 1992 to form Augustine United Church.
Money from the sale of the Dalkeith Road building enabled our second radical building development, managed by Mollie Glen's husband, Jackie. Pews and pulpit were removed, new stairs and a lift to 'the Studio' installed, and the church was opened out to allow those outside the building
to look in, and for us to engage better with the outside world.
'Shared' is a word much associated with Brian. He and his family energised us, sharing their experience of how church and community might be. Manse gatherings in home or garden brought much laughter and helped all ages within the congregation 'gel'.
Brian knew, too, the value of sharing ecumenically – from closer working with neighbouring Old Town churches to developing closer ties with Christian Aid staff in our building and reviewing mission together in our locality. . . at the Sailors Ark and at the L'Arche community.
All this time, along with Charlie Somerville and the Revd Bob Waters, Brian worked tirelessly to bring Scottish Congregationalists together following the failure to unite with the URC in the late eighties. As Congregational Union of Scotland President 1992-3, Brian brought key initiatives ahead of the
eventual union with the URC in 2000. While Bob led from the front, Brian's was the quiet voice of reason. A tremendous legacy.
In 1996 Brian and Elly retired to Coldingham, until Elly's death. Brian married again and spent eight happy years with Anne until his death on 21 August 2020, aged 89.
Return to News page