Throughout the AUC community we offer a web of care and support. Through formal and informal relationships, we seek to support each other in prayer, friendship and learning together. We offer regular opportunities to build up this fellowship which are open to all and require no registration. Everyone and anyone is welcome to simply turn up.
Mental Health Drop In – CURRENTLY NOT MEETING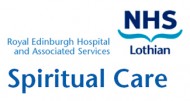 AUC hosts a weekly drop-in run by the Chaplains of the Royal Edinburgh Hospital. This offers a supportive and safe place for people living with mental health challenges. It takes place on Tuesdays from 10.30am-12:30pm. It is a open space for people living with mental health challenges to find support and companionship. There is general conversation and coffee/tea, followed by a 30 minute reflective space for those who wish to stay.
You can find out more about the work of the community chaplaincy service by reading the Community Mental Health Information Leaflet.
For information about Edinburgh-based services to support people with mental health issues, their families and friends, please visit Edinburgh Mental Health Information who hold a web-based directory of services.
AUC is also a supporter of the See Me Campaign in promoting good mental health and eliminating stigma.
Mental Health Resources
Websites:
Videos: